About Us
The Beverage Place, once known as The Beverage House has been serving Payson and Globe area over a decade. We have worked hard to earn a reputation for providing great personal service and the widest variety of spirits, wine and beer in this small town. In addition, we fully and proudly support many local charities and events.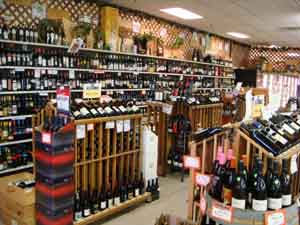 Our staff is knowledgeable and friendly. Many have worked previously tending bar or managing clubs.
They know the recipe to every mixed drink or the rare beer to take to the lake. Our wine manager Noble Collins has many years studying and recommending wines from over the world. Whether it's a rare, expensive wine or spirit, or merely a nice, affordable "something for tonight," you will get the most for your money at The Beverage Place.
When you patronize our store, you will hear music, laughter and see smiles all around.
We love being able to give the benefit of our excellent service and extraordinary line of products.