a)
The Beverage Place Wine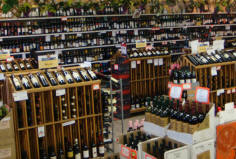 Beers
Wines
Spirits
Back to Beverages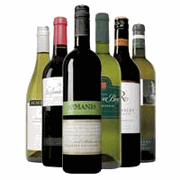 Hard to find Wines
The Beverage Place is a source of fine, hard to find wines which we frequently offer to interested collectors or anyone searching for a special gem. If we don't have a particular wine in stock, we have excellent contacts to help us search.
Among recent acquisitions are:
We now have Bruzzi Vineyard Award winning Vidal Blanc 2016 $32.99 A bottle.
Several wines from Orin Swift including The Prisoner, Duao Vineyards, The Pessimist. Bootleg Cellars Cabernet Sauvignon
Two vintages of Marilyn Merlot – 1997 and 1998 and other MM wines.
AND some classics:
Chateau Du Cru Beaucallou (St. Julien) 1996 - 100 points wine
Casa Lapostle Clos Apolto 2003 (Chile)
Termanthia 2001 (Spain)
Henschke, Abbot's Prayer 2000 (Australia)
Casa Lapostle Clos Apolta 2003 (Chile)
Upcoming Wine
Tasting
Jan 19th
Citra Trebbiano
Bogle Essential Red
Daluca Primitivo
Finca el Origen Malbec
Apothic Inferno
Wine Tasting every Friday evening @ 4:30 p.m
Only Offered At The Payson Store